Psychological thriller game "Loretta (Loretta)" release date is open, the work will be launched on February 16, 2023, landing PC Steam
Loretta is a psychological thriller in which the player becomes the heroine's accomplice and guides her through the nightmare she has woven with her own hands.
A woman, a betrayal, her husband's infidelity, her true self, and the social turmoil of the 1940s – this is Loretta's story in this game. Free choice of dialogue and interaction with objects lead Loretta to experience the nightmare she has woven with her own hands and decide whether she wants to keep falling into the abyss of sin.
Loretta is a housewife. Her husband, Walter, is a writer. Trapped by debts, they have to flee the glitz and glamour of New York and move into an old farm in the rural South. The depressed duo is not only strapped for cash, but also facing an emotional crisis. But when Loretta learns of her husband's infidelity and discovers that he has a large amount of life insurance in his name, a terrible plan begins to take root. And the player will decide whether she wants to follow this plan all the way to the black.
Game Features
Whether weaving confusing lies or committing progressively escalating murder, the story could go in either direction.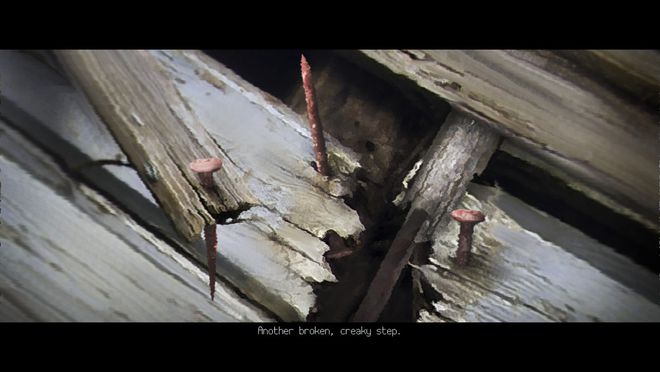 The game's design concept is derived from American film noir of the 1940s and 1950s, paintings by Andrew Weiss and Edward Hopper, films directed by Alfred Hitchcock and Philip Ridley, and novels by Stephen King, Vladimir Nabokov, and others.
Solve mysterious mysteries, delve into Loretta's fractured past, and experience the despair of a woman trying to grasp life without being able to.
No heroes, no villains, whose side will you be on? Different branching options and multiple endings allow players to determine the story's development. Explore different possibilities and decide Loretta's fate when the opportunity arises.